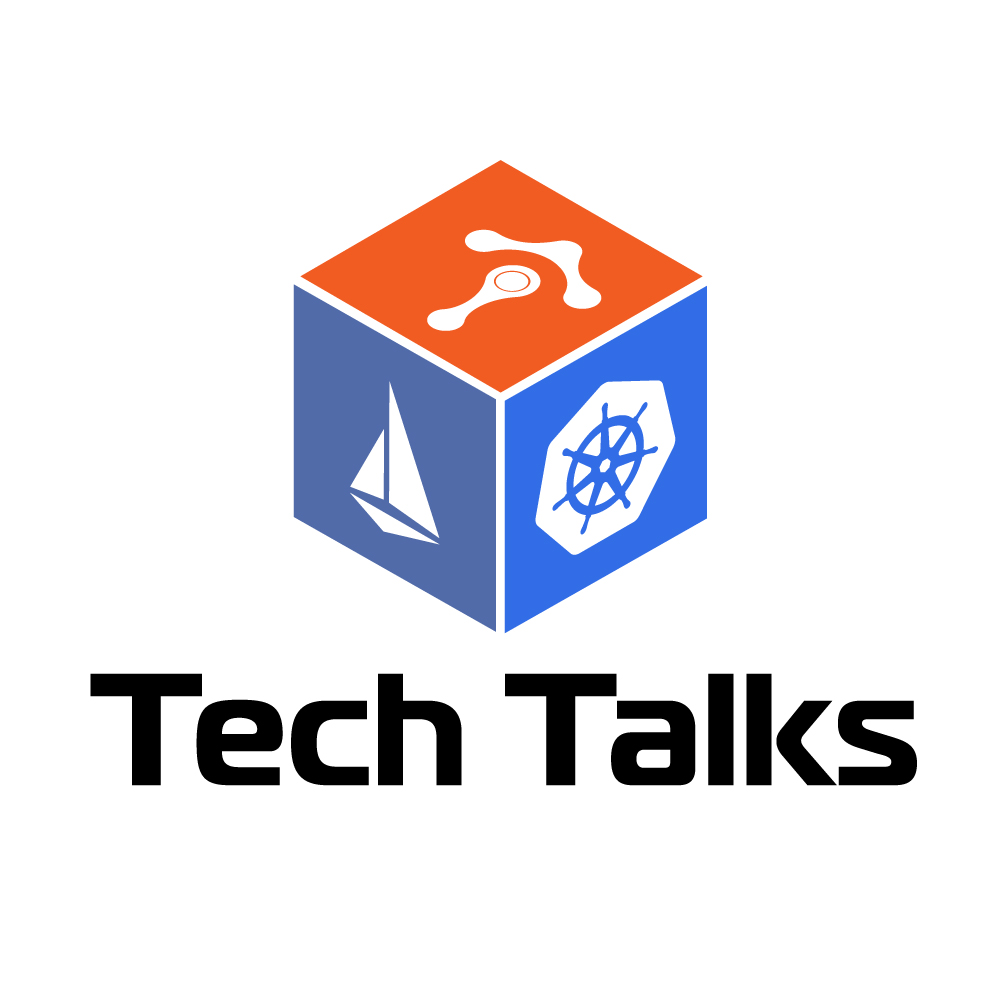 Welcome to Tetrate Tech Talks, a weekly livestream where we feature a conversation with a guest to discuss technology, technical demonstrations and more.
Tetrate is the enterprise service mesh company. Much of our focus is on service meshes, Istio, Envoy, Kubernetes and more. But we won't shy away from topics that are further afield. There's plenty to talk about!
Our first episode took place on April 1 2022. Visit our YouTube playlist.
Upcoming Episodes¶
In the Fall of 2022 we will be conducting Tech Talk episodes less frequently. Most episodes are scheduled for 9:00 AM Pacific time.
Stay tuned as we line up additional guests and topics!
Past Episodes:¶
Episode 16 - August 12 2022: Learn Istio from the Inside - continued, with Aditya Prerepa
July 22, 29, and August 5: Summer break
Episode 15 - July 15 2022: Tetrand profile: Michael Acostamadiedo
Episode 14 - July 8 2022: Tetrand profile: Liyi Huang
Episode 13 - July 1 2022: Learning Istio from the inside
Episode 12 - June 24 2022: A conversation with Josh Long
Episode 11 - June 17 2022: Let's talk service meshes with Kelsey Hightower
Episode 10 - June 10 2022: Discuss state of the art with Web Application Firewalls (WAF), with guest José Carlos Chavez, from Tetrate
Episode 9 - June 3 2022: About the "Certified Istio Administrator by Tetrate" (CIAT) exam, with guest Peter Jausovec, from Tetrate
Episode 8 - May 27 2022: Istio Primary-Remote deployment model
Episode 7 - May 20 2022: KubeCon report
Special Episode - May 19 2022: Fireside chat on Envoy Gateway, with Matt Klein, Louis Ryan, Joe Beda, and Varun Talwar
Episode 6 - May 13 2022: Kafka & Envoy with Adam Kotwasinski, Workday
Episode 5 - May 6 2022: Web Assembly with Brian Sletten
Bye week - April 29 2022 is IstioCon.
Episode 4 - April 22 2022: Exploring Kiali with Lucas Ponce
Episode 3 - April 15 2022. Adopting Istio at Salesforce with Pratima Nambiar
Episode 2 - April 8 2022: Upgrading Istio
Episode 1 - April 1 2022: Onboarding VMs, Guest: Bart van Bos